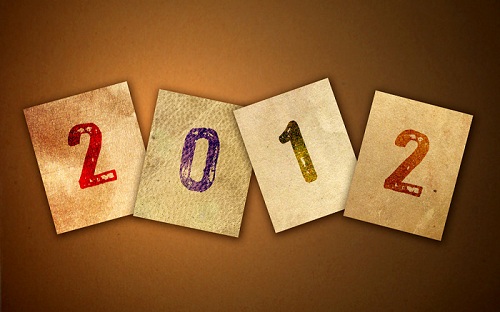 I got the cutest email from a client today. She was just emailing me to discuss a future project, but the first sentence of her email read, "2012 is the year of the designer!" I just love my clients and I'm so happy that so many of them are repeat customers! That says a lot in this business.
2011 brought a lot of really wonderful opportunities our way. We did more remodeling in 2011 than we have done in any other year. Which by the way, we'll celebrate our 5th year anniversary in March! We're getting more and more referrals every day. As a matter of fact, I'm in the process of working with four repeat clients now. Did I say how much I love my clients?
In 2011, I also joined the Interior Design Society and have made some really great new friends. I jumped in and am currently serving on their fundraising committee. The Hill Country Chapter raised funds to redo the family/therapy room for Austin's SafePlace. Not only was this a wonderful bonding experience, but it is such a worthwhile cause. The folks belonging to the Hill Country Chapter of IDS are some amazing people. To read more about the room and see the before and after photos, please click here. If you're interested in learning more about the Interior Design Society or becoming involved, please message me!
One of my new year's resolutions is to blog and post photos more frequently. I have about four new jobs I still need to photograph and get on my portfolio. I swore with my new website that I'd be more diligent in posting.
So here's to a great 2012. To get you all motivated to accomplish some of those 2012 goals, where the home is concerned, here is a little list I've compiled that you can start with this weekend:
1. Clean out your closets and donate those items you no longer need. The Central Texas area chapter of National Association of Professional Organizers (NAPO) will be held on Saturday, January 28, 2012 from 10:00am – 2:00pm. One carload of items per household may be dropped off for free at Bethany United Methodist Church 10010 Anderson Mill Road East Parking Lot Austin, TX 78750 to be sent off to the various destinations. For more detail on items being accepted and organizations involved, please visit the NAPO website.
2. Have your carpets cleaned.
3. Wipe down all of your door trim and kitchen cabinets. It's amazing what we don't see anymore but if you really look at them, they're filthy!
4. Baseboards look grungy? Paint em'! Always use oil-based paint for trim. It's washable and much more durable than latex paint. Don't forget to go the extra mile and actually tape off beforehand. You may think you have a steady hand but you'll get a cleaner finish with tape.
5. Seal your tile grout and granite/marble counter tops. A little elbow grease now can help preserve your investment.
6. Get rid of those brass light fixtures. I know I've blogged about this before so why haven't you done it yet?
7. Clean your windows with vinegar and newspaper.
8. Have a bigger project and don't know where to start? You know who to call!
Happy 2012!!!